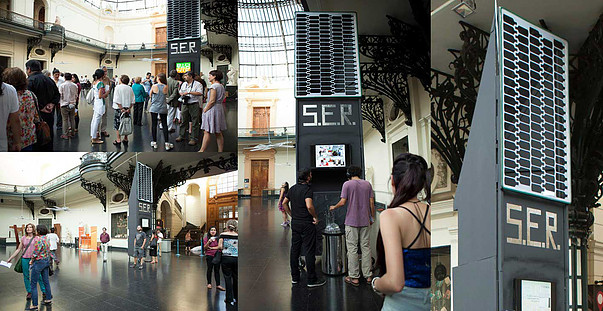 Reflejo/Sonoro Instrument
Collaborative audiovisual Installation.
At the base of the S.E.R. structure (a totem-like sculpture) a sound interface sampled user-generated sounds from six new media works exhibited at the Museum as part of the Reflejo/Sonoro exhibition. These sounds could be heard via headphones and mixed in real time by the public, thus producing a unique sonic composition.
Chilean National Museum of Fine Arts, Santiago, Chile.