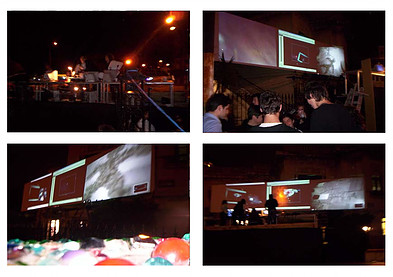 OrganiRandom 2006-2007
Performance Internacional de Telepresencia.
International Telepresence Performance.
Cuatro equipos de, Uruguay, Argentina, Chile and Canada.
Four Interdisciplinary teams of perfomers from, Uruguay, Argentina, Chile y Canada.
Santiago, Chile - "Galeria Ojo de Buey"; Barcelona, Spain - "SELAI-BCN"; Valparaiso, Chile; Uruguay - "Exentra"; Buenos Aires, Argentina – "Espacio Reconquista"; Grand Biblioteque Montreal, Canada - "7e Manifestation International de video et art electronique".