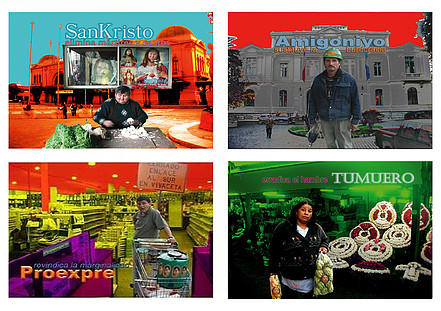 Realismo Mediatico 2007
Simultaneous Public Installation.
Consisted in a series of 10 digital art works in public spaces in two Chilean cities, exhibited in various formats and digital media.
Santiago - Festival ArteOff; Cerro Polanco, Valparaiso - Festival ArteOff; Biblioteca de Santiago, Chile-Quebec Cultural Exchange - Bienal de Video y Nuevos Medios; Santiago, Chile - Cineteca Nacional, Centro Cultural Palacio La Moneda. Santaigo, Chile.